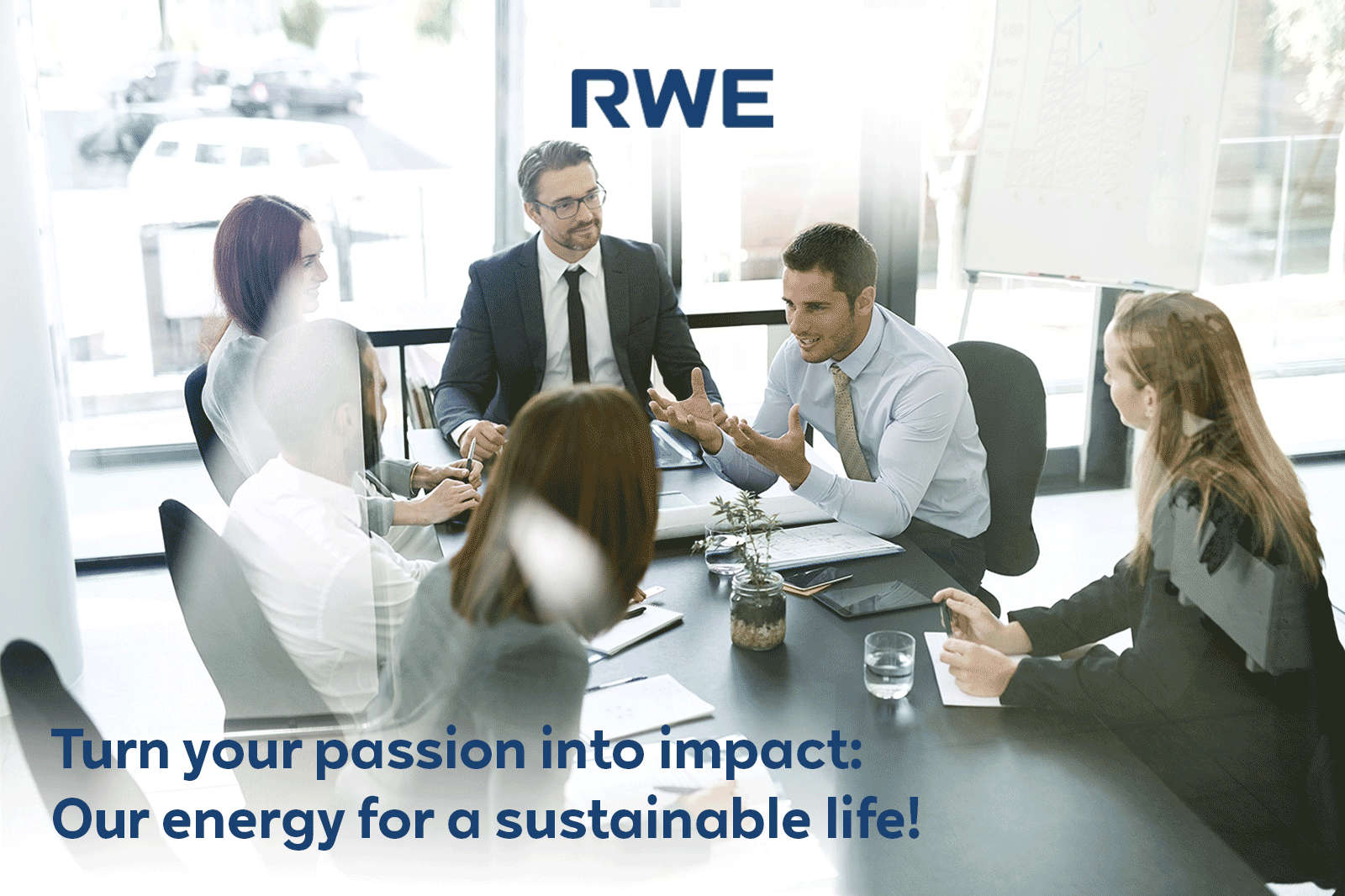 Project Lead Management Consulting m/f/t
Location(s):

Essen, NW, DE, 45141
RWE AG, Essen 
To start as soon as possible, Full time, Permanent
RWE Consulting is the inhouse-consultancy of the RWE Group. Working hand in hand with RWE's corporate strategy and sustainability teams, our Consultants deliver the Group's key strategic initiatives. On a rolling basis, we are looking for new colleagues to team up with us and join us on the energy transition journey.

Our Management Consulting team provides advisory services to our clients across all of RWE's operating companies – nationally and internationally - in order to create value, maximize growth and improve business performance.

As Project Lead at RWE Consulting, you will be a strategic driver for the design and implementation of solutions and approaches tailored to each client's unique needs. You will apply you powerful project management skills from successful projects or engagements to lead consulting projects and guide those on your project team. Even more, you truly understand the consulting profession and have a track record of client satisfaction. As such, you are motivated to expand you experience and develop long-term relationships with clients across the Group.

Join our RWE Consulting team to contribute to RWE Group's flagship projects and help us keep growing and shape our common future: Our energy for a sustainable life!

This is what we offer – careers for curious minds
You will be working in one of the most interesting business environments: gaining a company-wide perspective, having unparalleled top-management exposure, real impact on strategy, a focus on professional & personal development, and a fun team.

Right from the beginning you'll be making a difference within the team and will be supported through a variety of great benefits:
Career development opportunities within Consulting and the RWE Group,  dedicated onboarding, a mentoring program and regular feedback meetings
An environment that enables you to bring you professional and personal priorities back into balance 
Development portfolio tailored to the needs of a project manager and your individual development needs, trainings to build or expand your required energy industry know-how
Competitive salary plus annual bonus and further benefits (e.g. company pension scheme, company car, long-term incentives, etc.)
Open and diverse company culture with flat hierarchies and a hybrid working culture
Great team spirit & an office located on our new state-of-the-art Campus
This is how you create impact with your team – for the greater good
You will engage in job responsibilities such as the following:
Lead and guide teams of consultants (2-4 people)
Ownership and responsibility for individual work streams & more complex projects
Lead and manage projects
Collaborate with top management and clients to discuss goals & objectives
Facilitate group discussions with top management, client employees and other stakeholders
Devise and present strategies & recommendations for management & steering committees
Identify and negotiate schedules, milestones, and resources required to meet the project objectives
Monitor the long-term effects of business changes
Keep abreast of changes in the industry
Work tactfully to inspire faster adoption, greater utilization, and higher proficiency by employees regarding new ways of operating as a result of the consulting project outcomes
Be a trustful sparring partner to senior management
Support the development journey of more junior Consultants
This is what we're looking for – to shape a common future
The successful candidate's values shall include objectivity, accuracy, client satisfaction, entrepreneurship, integrity, goal-orientation and drive to deliver high-quality outputs. Therefore we are looking for the following in our candidates:
Excellent completed university degree (any discipline). An MBA or any equivalent certification is a strong asset
Significant work experience in Management Consulting in a project management role (4-5 years)
Proven experience in project management of large and ideally international projects
Excellent project management and & presentation skills
Strong working knowledge of business management best practices and deep understanding of management frameworks
Detailed knowledge of general industry trends and market behaviour
Passion for analytical, problem-solving and critical thinking as well as creative and strategic thinking skills
Outstanding people skills and the ability to engage all levels of the organisation
Confident communicator able to build mutually trustful customer relationships across all levels and within the project team
Mobile and open to take on selected assignments that require travel (Mondays to Thursdays)
German and English language skills – business/professional fluency
















Apply now with just a few clicks: ad code 44539
Any questions? Contact in Recruiting: Pia Sielemann, T: +49 152 57917783
We look forward to meeting you!
We value diversity and therefore welcome all applications, irrespective of sex, disability, nationality, ethnic and social background, religion and beliefs, age or sexual orientation and identity. Your application should be in English and include a cover letter, your CV and your transcripts. Applicants are selected within the framework of an assessment centre.
We are looking forward to hearing from you!
 
Of course, you can find us on LinkedIn, Facebook, Twitter and Xing, too.