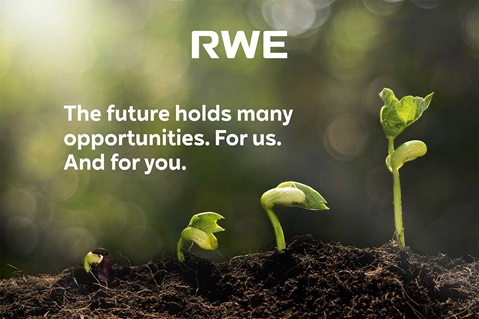 Tribal Relations Manager
Location(s):

San Francisco, CA, US, n/a
RWE Renewables Americas LLC, San Francisco
To start as soon as possible, Full time, Permanent
Functional area: Sustainability / Corporate Social Responsibility 
Tribal Relations Manager
RWE Offshore Wind is looking for a Tribal Relations Manager, to join our growing team of environmental and social professionals working to develop a best in class portfolio of offshore wind projects in multiple regions of the United States. The successful candidate will support the development of RWE offshore wind projects in California.
This is a hybrid role based in California with regular travel in Northern California, and occasional travel within the US.
Areas of Responsibility
Establish trust-based and respectful working relationships with Tribal Nations potentially affected by the project to build mutual understanding, address issues and identify opportunities to work together

Lead efforts to ensure timely response and consistency in Tribal Nation outreach and engagement as the key point of contact for all inquiries for Tribal Nations with an interest in RWE US Offshore projects in the State of California

Develop relationships and build RWE

's

network with regional, and national, Tribal-related organizations to strengthen RWE

's

understanding of Tribal matters and seek opportunities for collaboration to enhance RWE

's

work with Tribal Nations

Work with team members and consultants to develop, implement, and maintain an annual project-specific Tribal Nation Engagement and Communication Plans

Work in conjunction with the RWE US Offshore Development, Government Relations, and Communication teams to prepare, deliver and/

or arrange for RWE presentations, and information exchanges with Tribal Nations and organizations

Represent RWE at outreach events, including Tribal-related activities, and local, regional and national-level meetings

Participate in workshops and/or educational presentations designed to build

understanding of local community and Tribal Nations offshore wind energy literacy and explore opportunities to share information to enhance knowledge

Identify ways that RWE can design research, data products and tools that suit the needs of Tribal Nations and work to deliver these products for use in project planning

Lead education activities designed to increase internal knowledge and corporate understanding of Tribal Nation interests

Lead and coordinate cultural awareness and knowledge-building activities within RWE to increase personnel and corporate understanding of Tribal rights, interests, cultures and perspectives

Ensure that Tribal Nation interests and concerns gathered through engagement are documented and captured in engagement plans and regulatory filings

HSE: Promote RWE Renewables "We Care" HSE standards and procedures
Candidate profile
To succeed in this role, you will have the following:
A bachelor

's

degree or College diploma (graduate degree is considered an asset) from an accredited institution with one of the following (or related) concentrations: Indigenous studies, community development, social and/or environmental policy, regulatory/permitting, environmental or Indian law, environmental science/studies

Minimum of 2-5 years of relevant work experience with a preference for candidates that have prior experience working with Tribal Nations, particularly related to the west coast US

Well-developed organizational, communications (written and oral), human relations, and technical skills

Demonstrated ability to handle multiple projects, complete work within deadlines, and create and deliver effective presentations

Demonstrated cultural competence and ethics working with Indigenous people and communities

Demonstrated understanding of Tribal sovereignty and governance, traditional knowledge, cultural sensitivity, and place-based or culturally-based decision making

Demonstrated ability to work with an interdisciplinary team

Applicants should be motivated, able to complete projects with minimal supervision, and both serve and lead collegially as a team player

Proficiency with computer applications, including PowerPoint, Word, and Excel (or Mac OSX equivalents)

Available beyond typical workday for community programming and research

Social media and media relations experience would be considered an asset

Membership in a Federally Recognized Tribe, particularly from Northern California, would be considered an asset

Already located in Humboldt County or willing to relocate would be considered an asset

Must have a valid driver

's

license and be able to pass a background check











Apply now with just a few clicks: ad code 80641
We look forward to meeting you!
We value diversity and therefore welcome all applications, irrespective of gender, disability, nationality, ethnic and social background, religion and beliefs, age or sexual orientation and identity.
Of course, you can find us on LinkedIn, Twitter and Xing, too.
RWE represents change, innovation and sustainability. As one of the world's leading generators of electricity from renewable energy sources, we aim to be carbon-neutral by 2040 and to enable a sustainable life for people around the world. To achieve this, we are looking for dynamic and motivated people to join us in creating a sustainable and secure energy future.
RWE Renewables GmbH, based in Essen, Germany, is RWE's youngest subsidiary and one of the world's leading companies in the field of renewable energies. With an international team of around 3,500 employees, we are drivers of the energy transition – and provide electricity for a sustainable life. Our total capacity of more than 9 gigawatts results from onshore and offshore wind parks, photovoltaic plants and battery storage. We focus on growth: on the American continent, on the European core markets and on new markets in the Asia-Pacific region.