Executive Board remuneration is composed of non-performance-based and performance-based components. The former consists of the fixed salary, fringe benefits and the pension instalment. The performance-based components include the bonus and the share-based payment under the Long-Term Incentive Plan (LTIP). The performance-based remuneration components are determined by the target achievement in relation to predefined targets. The following chart shows an example of the composition of total remuneration (excluding fringe benefits) with a target achievement of 100%.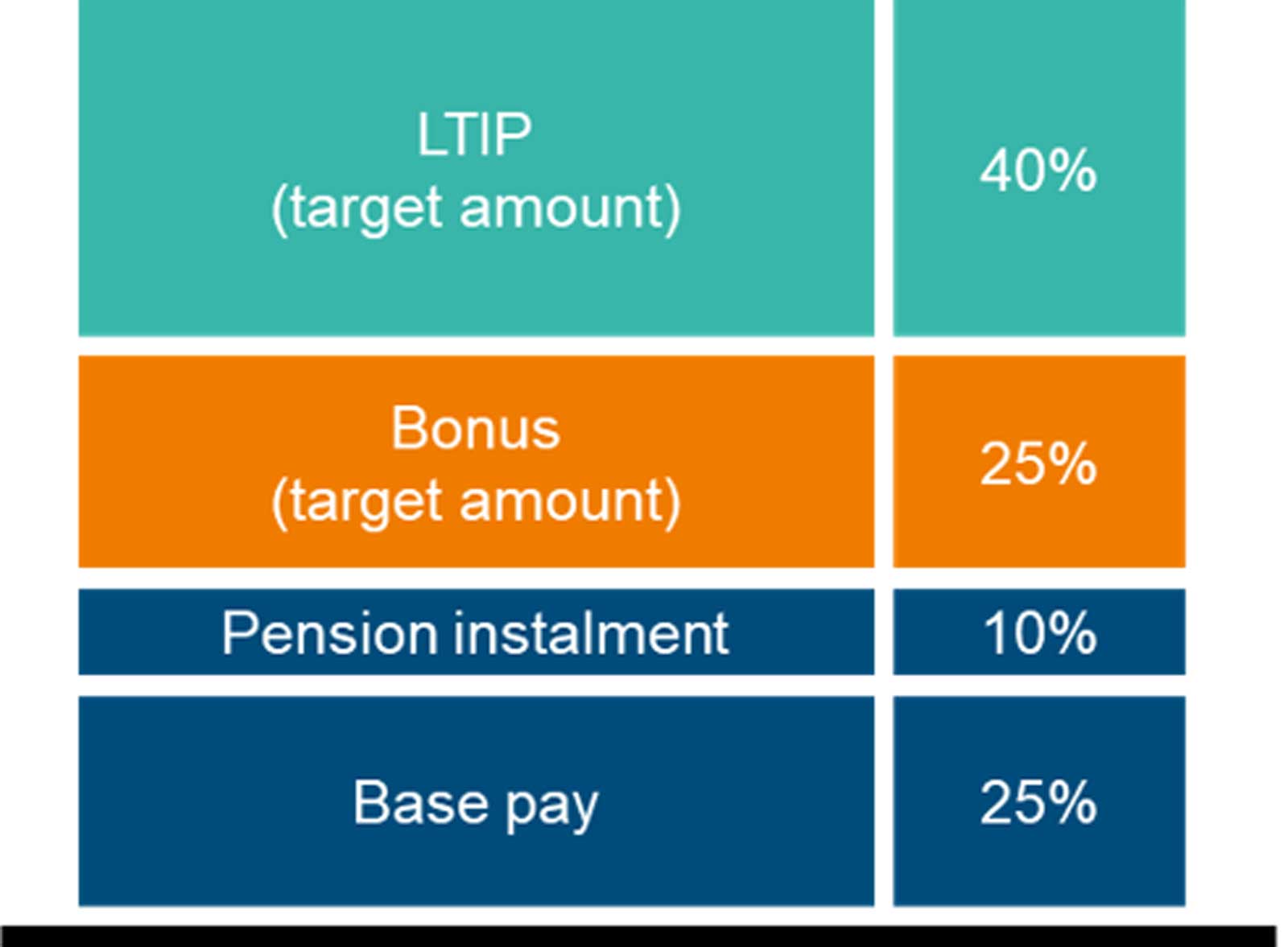 Maximum remuneration
The maximum remuneration is determined by the Supervisory Board and amounts to €9,300,000 for the Chairman of the Executive Board. The remaining members of the Executive Board receive a maximum of €4,800,000.